Different people need different things to carry out their day. Isn't? Coming to my very personal day be it going to the office for work or going for a long trip. I carry the following things with me to support me all day & night long.
Earlier times people use to carry a stick or weapons made of stones to hunt & protect themselves. Now we are living in a generation where things have changed a lot. we don't have to carry those special artifacts. 21st century migrating itself to a new technology period where the Internet is much important than pure oxygen & water.
coming back to the point and let's dive into WHAT'S IN MY BACKPACK?
Since I am a computer science student so I have a deep love for gadgets and related stuff. I think technology can save me in my difficult times.
Before diving into what things I carry inside my backpack let look at which backpack I use as my daily driver. In case you ever meet me in person, chances are that you will see this bag with me.
REVIEW : –
I was very sure which backpack is suitable for me and my needs and this backpack is exactly what I wanted and needed. I purchased it on 29 Apr 2018 and still using it.
★ Minimalistic, Elegant Design.
★ Security: Outer shell reinforced with unbreakable fiber for anti-theft and pickpocketing protection.
★ Imported, Heavy-duty YKK zippers and sliders
★ Quick-Access Pockets: Two times Quicker, Easier and Secure access of your on-the-go stuff (Wallets, keys, chargers, etc), than regular backpacks.
★ Impact-Secure sunglass compartment
★ Innovative laptop compartment – 6 points stretchable mechanism provides a snug fit to all laptops up to 15.6 inches display.
★ Reduce clutter with an advanced organizer inside.
Tech Essentials
As a tech enthusiast, I have to solve various problems related to Hardware, Software and deal with Data Management, etc so to solve these things I need certain tools with me. In order to hold all those tools without creating a mess
Interior offers secure storage space and prevents scratches
Universal travel case stores and protects small electronics, power adapters and memory cards
Molded EVA-plastic exterior, interior stretch – mesh pockets
Outer dimensions 9.5 x 5.25 x 1.88-inches (241.30 millimeter x 133.35 millimeter x 47.75 millimeter)
1 year limited warranty
Inside this little Bag, I carry 1 External Hard Disk, 2 Pen drives, HDMI Cable, OTG Cable, Power Bank
I use External Hard Disk to store many software & programs to use it on the go and solve the problem instantly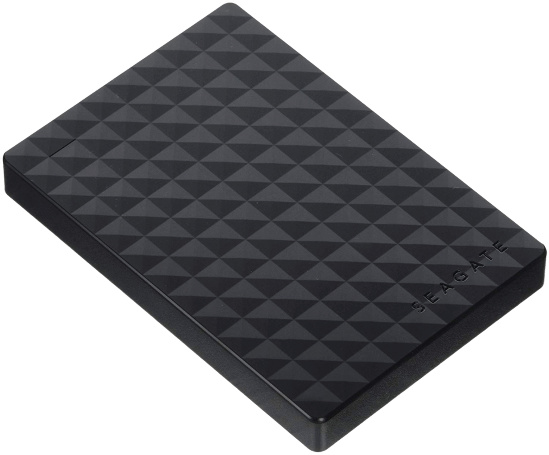 ★ Fast data transfer with USB 3.0 connectivity
★ Model – STEA1500400
★ Data cable is also provided with hard drive
★ 1.5 TB Storage
Basically, I use 2 pen drives to carry out the small task related to copying small files and file transfers.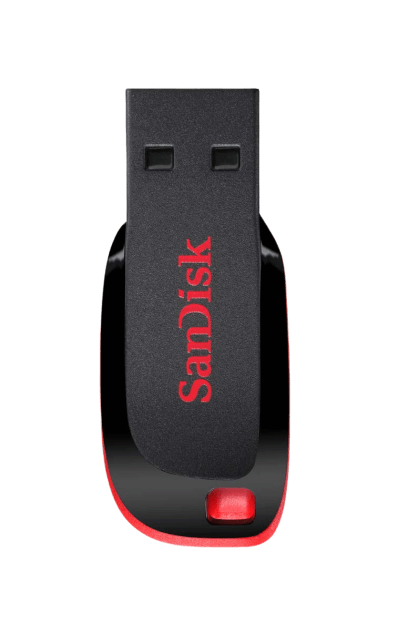 Chances are you might have this one with you right now. We all know this popular pen drive whether school project or college assignments we have used this universal pen drive.
Buy it if you don't one.

The other 16 GB Pen Drive that
This pen drive gives me a better transfer rate while copying files and sharing data through OTG Cable
Fast transfer speeds up to 100mbps
USB 3.0-enabled and USB 2.0-compatible
Protect private files with SanDisk SecureAccess software
5 years limited warranty provided by the manufacturer from the date of purchase
Depending on OEM specs, not all LEDs support all capacities and models of USBs
Sometimes I have to use External Monitor & Projector with my Laptop, in order to connect those things I need an HDMI cable to make this possible.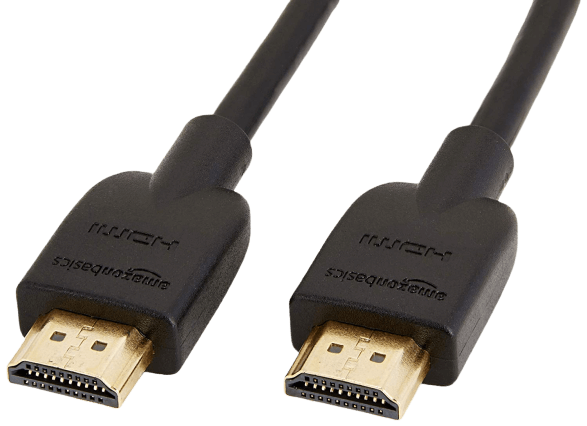 HDMI A Male to A Male Cable: Supports Ethernet, 3D, 4K video and Audio Return Channel (ARC)
Connects Blu-ray players, Fire TV, Apple TV, PS4, PS3, Xbox One, Xbox 360, computers and other HDMI-enabled devices to TVs, displays, A/V receivers and more
Cable allows you to share an Internet connection among multiple devices without the need for a separate Ethernet cable
Meets HDMI 2.0 standards (4K Video at 60 Hz, 2160p, 48 bit/px color depth) that supports bandwidth up to 18Gbps and backward compatible with earlier versions
Cable Length: 6 feet (1.8 meters); 1-year limited warranty
For my emergency power supply, I use Mi Power Bank for charging My Phone, Fitness Band
Type-C charging | High-density batteries |Two-way fast charging | 0.49″ thick | 223g | low power charging
Generally, the power bank is bulky in size but this is not this is slim trim power bank thin as your phone is big as your phone is and equipped with 10,000 mAh capacity. Due to its very compact size, I bought it.
I love to listen to music and sometimes I used headphones for long skype and phone conversation I prefer earphones. The one which
Now the big issue with carrying earphones is that they tangle themselves so as to avoid this thing and keep things organized.
Features
JBL legendary sound delivered through high-performance drivers which also provides deep bass to your music
The frequency range is 20-20kHz
Quick Launch Access to Google Assistant / Siri
Lightweight and comfortable ear tips which are available in 3 sizes, provide you the most comfortable musical experience for longer listening periods
The cable length of 1.2 meters gives you the option of easy plug and play with great ease. The gold plated 3.5mm jack also ensures better signal availability from your handheld device
One-button universal remote with Noise isolation microphone enables you to answer and manage your calls effortlessly and without any hindrance
Triple shock protection – ideal for traveling, best travel organizer for your headphones
Superior quality – your headphones fit like a glove and will be perfectly protected against typical banging that comes with transporting, high-quality material, long-lasting zipper, perfect fit
Hook it up – easily with bags, belts, loops. This carabiner hook is extremely useful for day to day use
Comfortable carry – it can put a lot of little things, for easy carry to travel headphones bag, card bag, multi-function of the small box
LAPTOP THAT I CARRY AS OF JUNE 2019
Processor: 8th Gen Intel Core i5-8250U processor, 1.6GHz base processor speed, 3.4GHz Max speed, Quad cores, 6MB SmartCache
Operating System: Pre-loaded Windows 10 Home with lifetime validity
Display: 15.6-inch Full HD (1920×1080) Laptop | Antiglare display | IPS – wide-angle view | 250 nits
Memory & Storage: 8GB DDR4 RAM with 2GB Nvidia GeForce MX150 Graphics | Storage: 512GB SSD
Design & battery: Thin & Light Laptop | Laptop weight 1.69kg | Laptop thinness 1.6cm | 3-side narrow bezels | Battery Life: Up to 8 hours as per MobileMark 2014 | Rapid Charge – up to 2 hours battery life when charged for 15 minutes in switch off mode
Warranty: This genuine Lenovo laptop comes with a 1-year domestic warranty from Lenovo covering manufacturing defects and not covering physical damage. For more details, see Warranty section below
Pre-installed Software: Windows 10 Home, MS Office H&S 2016, 1 year free McAfee Live Safe Support | In the Box: Laptop included with battery and charger, user guide