Hi, I'm Krantesh Singh, Founder of Marketing Brains (Specialized Marketing Agency)
The world has quickly seen the rise of a new Digital Age.
Today, nearly every aspect of our lives is getting online especially businesses.
If you're a knowledge giver (A Coach, Trainer, Consultants) and helping people in transforming their lives through your knowledge but struggling with your current marketing campaigns.
In short, If You're looking to Generate Right Leads which then converts into MORE sales? Right?
This is where I come into Play.
As a Digital Marketing Consultant, I help Coaches, Trainers & Consultants to organize their Knowledge Stack and Build their Digital Empire.
Look, I understand this is a HUGE thing for you and there is an element of trust involved when choosing someone to work with.
So let's hop on a quick strategy session to discuss your goals and needs, and confirm if I can help you achieve an Positive ROI for your Business or not!
Let me know How can I Help You?
Now comes the Long Story – I started my Digital Journey When I encountered Computer Lab in my School. When I was in 5th Class, Then It struck me that Wow Man This Computer Thing is Amazing and I can create what I want (MS-PAINT). Back then the Internet & Computer Games fascinated me a lot. Then I did utilize my time very well inside Computer Lab in exploring things.
I also did my DCA (Diploma in Computer Application) When I was in 8th Standard. I learned all the Basics. This got me to explore it further, Now I was just hoping to get a PC. I got my first PC When I was in High School.
In my 11th Class, I've chosen Science Stream with Computer and blessed with Super Energetic Rajesh Sahu Sir, He taught things so well and I got familiar with Programming and I made some interesting Projects out of it. Continuing Computer in my 12th class as well, I was getting good with Programming and Stuff and Also Scored Highest in my Board Exam.
I completed my B.Tech in Computer Science & Engineering from Amity University Lucknow Campus (2013-2017) I explored more in my Engineering about Various Domain of Computer Science.
After completing B.Tech, I didn't go for Campus Placement, as I thought of doing something of my own or went ahead with exploring my own calling. I prepared for GATE but later I realized later that It was not my cup of tea.
In January 2018, I started working with my Friend Rahul and We managed to run an Educational Institute. There I worked as an Operations Manager. My role was to handle the growth of the Institute, along with other team members. We managed to grow the Institute locally very well and I had gained a hell of a lot of Experience in managing people and marketing. I also taught students maths, physics, history, computers, etc whenever required & I helped students in every possible way. 
In April 2019, I shifted My Job role to a Web Developer and Worked for a Digital Marketing Company based in Lucknow. It gave me exposure to Website Development and Digital Marketing.
From there I got to know about the possibility in the field of Digital Marketing. Then from August 2019, I started exploring Digital Marketing Field a little deeper, then I started working as a Professional Freelancer and started building my own Projects, I started my Online Spoken English Course (LSRW) and Promote it via Facebook Ads, Which gave me more clarity about things and all.
Then I worked on Different Projects, Clients, and Provided My Services to various Business Owners belonging to different Industries. This gave me exposure and experience to learn even more and implement more.
& The Journey still continues…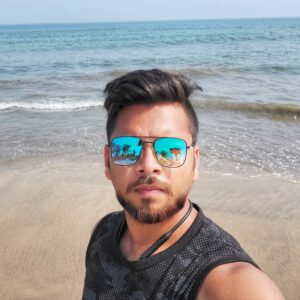 Krantesh Singh
I Implement Strategies that help Coaches, Trainers & Consultant to scale their Services Digitally
DIGITAL MARKETER
Digital Marketing Consultant
DigiExplorer Branding Solutions
Digital Marketing Executive
Mobonair Wireless PVT LTD
Result Hub - Educational Institute
29 MAR 2019 - 10 MAY 2019
INTERNSHALA ONLINE TRAINING
The training program consisted of Blogging & Web Analytics, Search Engine Optimisation, Email Marketing, Inbound and Content Marketing, Online Advertising – Search, Display and Video, Mobile Marketing and Social Media Marketing – Platforms, ORM & Automation Modules
15 JAN 2019 - 26 FEB 2019
INTERNSHALA ONLINE TRAINING
PROGRAMMING WITH C and C++
Basics of C & C++ Language. Functions, Arrays, Pointer, Structure & Unions Study the concepts of abstract classes and exception handling & OOP
The training program consisted of Popular Python Library- Pillow, Pandas, NumPy & Modules related to Data Mining, Web Crawler, Data Visualization, Language Processing.
17 JAN 2018 - 27 FEB 2018
INTERNSHALA ONLINE TRAINING
The training program consisted of HTML & CSS, Bootstrap, SQL and PHP modules
Reading Books, Blogging, Tae-Kwon-Do
M.A. in Human Consciousness and Yogic Science
University of Lucknow, U.P.
B.Tech Computer Science & Engineering
Amity University Lucknow Campus
(12th) Intermediate - CBSE
Kendriya Vidyalaya Gomti Nagar - Lucknow
(10th ) High School - CBSE
Kendriya Vidyalaya Gomti Nagar - Lucknow
Web Design & Development
80%
LSRW - SPOKEN ENGLISH COURSE
LSRW helps Students & Individuals to Learn Effective English Communication without Investing much of their Time with bite-sized Practical & Interactive Lessons.
Ability to Analyse Situation & Disciplinaries, Organizing Capability & Time Management Skills, Adaptability & Flexibility in Learning Ability, Team-Oriented & Problem-Solving Attitude, Keen Observer with Diligence & Determination