Hi, I'm Krantesh Singh, Founder of Marketing Brains (Specialized Marketing Agency)
If you're a business owner, your goal is to acquire top-notch leads and convert them into clients effortlessly. You need a reliable system that allows you to focus on predictable growth in your business.
As a marketing consultant, I understand the challenges you face in identifying high-quality leads and converting them into paying customers.
However, I've discovered the Sales Funnel Methodology, which has revolutionized my approach to lead generation and client conversion.
➡ 𝗛𝗲𝗿𝗲'𝘀 𝗛𝗼𝘄 𝗜 𝗖𝗮𝗻 𝗛𝗲𝗹𝗽 𝗬𝗼𝘂 –
✅ Building Highly Converting Sales Funnel for Lead Acquisition System.
✅ Driving Targeted, Quality Leads from Facebook, Instagram & Google Ads.
✅ Automating the Lead Generation Process to fill your sales pipeline 24/7.
✅ Increasing the number of high-quality leads for your business.
➡ 𝗔𝘀 𝗠𝗮𝗿𝗸𝗲𝘁𝗶𝗻𝗴 𝗔𝗴𝗲𝗻𝗰𝘆, 𝗪𝗲 𝗦𝗽𝗲𝗰𝗶𝗮𝗹𝗶𝘀𝗲 𝗶𝗻 –
✅ Website Design & Development
✅ Sales Funnel Design & Strategy
✅ FB, Instagram, and Google Ads Management
✅ WhatsApp Business Automation
✅ Social Media Management
If you're looking to achieve growth for your business, let's talk.
Send me an email at
📩 𝗸𝗿𝗮𝗻𝘁𝗲𝘀𝗵@𝗺𝗮𝗿𝗸𝗲𝘁𝗶𝗻𝗴𝗯𝗿𝗮𝗶𝗻𝘀.𝗰𝗼
Book a 1:1 call with me:
🔖 𝗵𝘁𝘁𝗽𝘀://𝗰𝗮𝗹𝗲𝗻𝗱𝗹𝘆.𝗰𝗼𝗺/𝗸𝗿𝗮𝗻𝘁𝗲𝘀𝗵/𝟯𝟬𝗺𝗶𝗻
I'd love to help you grow your business!
Now comes the Long Story – I started my Digital Journey When I encountered Computer Lab in my School. When I was in 5th Class, Then It struck me that Wow Man This Computer Thing is Amazing and I can create what I want (MS-PAINT). Back then the Internet & Computer Games fascinated me a lot. Then I did utilize my time very well inside Computer Lab in exploring things.
I also did my DCA (Diploma in Computer Application) When I was in 8th Standard. I learned all the Basics. This got me to explore it further, Now I was just hoping to get a PC. I got my first PC When I was in High School.
In my 11th Class, I've chosen Science Stream with Computer and blessed with Super Energetic Rajesh Sahu Sir, He taught things so well and I got familiar with Programming and I made some interesting Projects out of it. Continuing Computer in my 12th class as well, I was getting good with Programming and Stuff and Also Scored Highest in my Board Exam.
I completed my B.Tech in Computer Science & Engineering from Amity University Lucknow Campus (2013-2017) I explored more in my Engineering about Various Domain of Computer Science.
After completing B.Tech, I didn't go for Campus Placement, as I thought of doing something of my own or went ahead with exploring my own calling. I prepared for GATE but later I realized later that It was not my cup of tea.
In January 2018, I started working with my Friend Rahul and We managed to run an Educational Institute. There I worked as an Operations Manager. My role was to handle the growth of the Institute, along with other team members. We managed to grow the Institute locally very well and I had gained a hell of a lot of Experience in managing people and marketing. I also taught students maths, physics, history, computers, etc whenever required & I helped students in every possible way. 
In April 2019, I shifted My Job role to a Web Developer and Worked for a Digital Marketing Company based in Lucknow. It gave me exposure to Website Development and Digital Marketing.
From there I got to know about the possibility in the field of Digital Marketing. Then from August 2019, I started exploring Digital Marketing Field a little deeper, then I started working as a Professional Freelancer and started building my own Projects, I started my Online Spoken English Course (LSRW) and Promote it via Facebook Ads, Which gave me more clarity about things and all.
Then I worked on Different Projects, Clients, and Provided My Services to various Business Owners belonging to different Industries. This gave me exposure and experience to learn even more and implement more.
& The Journey still continues…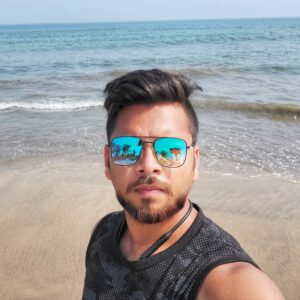 Krantesh Singh
I Implement Strategies that help Coaches, Trainers & Consultant to scale their Services Digitally
DIGITAL MARKETER
Digital Marketing Consultant
DigiExplorer Branding Solutions
Digital Marketing Executive
Mobonair Wireless PVT LTD
Result Hub - Educational Institute
29 MAR 2019 - 10 MAY 2019
INTERNSHALA ONLINE TRAINING
The training program consisted of Blogging & Web Analytics, Search Engine Optimisation, Email Marketing, Inbound and Content Marketing, Online Advertising – Search, Display and Video, Mobile Marketing and Social Media Marketing – Platforms, ORM & Automation Modules
15 JAN 2019 - 26 FEB 2019
INTERNSHALA ONLINE TRAINING
PROGRAMMING WITH C and C++
Basics of C & C++ Language. Functions, Arrays, Pointer, Structure & Unions Study the concepts of abstract classes and exception handling & OOP
The training program consisted of Popular Python Library- Pillow, Pandas, NumPy & Modules related to Data Mining, Web Crawler, Data Visualization, Language Processing.
17 JAN 2018 - 27 FEB 2018
INTERNSHALA ONLINE TRAINING
The training program consisted of HTML & CSS, Bootstrap, SQL and PHP modules
Reading Books, Blogging, Tae-Kwon-Do
M.A. in Human Consciousness and Yogic Science
University of Lucknow, U.P.
B.Tech Computer Science & Engineering
Amity University Lucknow Campus
(12th) Intermediate - CBSE
Kendriya Vidyalaya Gomti Nagar - Lucknow
(10th ) High School - CBSE
Kendriya Vidyalaya Gomti Nagar - Lucknow
Web Design & Development
80%
LSRW - SPOKEN ENGLISH COURSE
LSRW helps Students & Individuals to Learn Effective English Communication without Investing much of their Time with bite-sized Practical & Interactive Lessons.
Ability to Analyse Situation & Disciplinaries, Organizing Capability & Time Management Skills, Adaptability & Flexibility in Learning Ability, Team-Oriented & Problem-Solving Attitude, Keen Observer with Diligence & Determination