In this post, I am going to write about Career Planning.
How to choose a good career and some tips to get your dream career.
This post will just bring you the clarity to choose wiser decisions towards your career.
So, let's get started.
Your career didn't start with a good interview and ends on the job offer letter. It starts with the introduction that gives you the desirable opportunity and continues even after you're dead.
For example – Respected APJ Abdul Kalam
Your work/job is half of your life. The job that you do defines you who you are? Ask yourself who are you? The answer should not be your name? It should be your work. Like I am a teacher, carpenter, driver, etc
Your job or kind of work that you do gives you a true identity of yourself and that's why you should be careful and serious about it.
Right now, you may be a student, or a person doing a job somewhere or a person who is still figuring out what to do or what are things that you're passionate about. If you're doing a job you don't like then it's much similar to running on a trade mill that leads to nowhere even if you walked 100 KM. No progress at all. It means you're performing but reaching nowhere.
There are 4 kinds of people when it comes to people who plan their careers.
Who wants to do a JOB and have no eligibility?
Who has the skills, wants to do the JOB, but No Job? Because their skills are not developed according to the nature of the job.
He wants to have a job, have a job but didn't like the job. 90 % of people fall into this category.
For such people, Monday is like hell and desperately wait for weekends and this routine goes forever. They do this because they have bills to pay this way people don't have a sense of fulfillment in their life.
Chances are that they didn't have proper situations or conditions to plan their careers.
10th, 11th, 12th, Graduation is the most crucial time for anybody's career. During these year student don't listen to anybody & then when student is in the final year he realizes that he doesn't even know his subjects and then use internet, newspaper and explore all the options he left with after this may be student go to PG or MBA and then prepare for competitive exams and then if he/she clears it or not they take up any job doesn't matter whether it is private or government they took it up and for the rest of their lives settled down with it. Sounds familiar? Isn't it?
So, 90% of students these days choose their careers like this. Remaining 10% of students waken up during their 10th, 12th or in graduations these people form the 4th Category of people.
Wants the job, has the skills, has the job and loves the job and for these people, the whole 7 days are the same because they are doing what they love. And they love what they are doing.
This doesn't mean, everything's over and nothing can't be changed.
Jab Jaago tabhi Savera
Now I am going to tell you 5 steps for how to build your career and you'll not face disappointment after you follow these tips for 6 months for the sake of your one life.
STEP 1: WHAT YOU WANT MOST?
First of all, you write those 5 things which you want from your job. Write the topmost priority first and so on. Write these 5 things with full dignity and honesty. You don't have to show this list to anybody you just have to be true to yourself.
For example 1. Respect 2. Money 3. Fame 4. Travel 5. Recognition
STEP 2: KNOW YOURSELF
Most of the people among us don't know about themselves this happens because they haven't asked that right questions from themselves. Such as what is your desire, where you want to see yourself etc. In an interview, you will always be asked about your hobby, strengths, weakness, introduction, so about these 4 things you should have the right knowledge.
We should know these things so that we get to know what we are made or and what not. Know your strengths & weakness and then move forward in the right direction.
Every person can't perform well in everything and to know your strengths & weakness the best way is to do a SWOT analysis.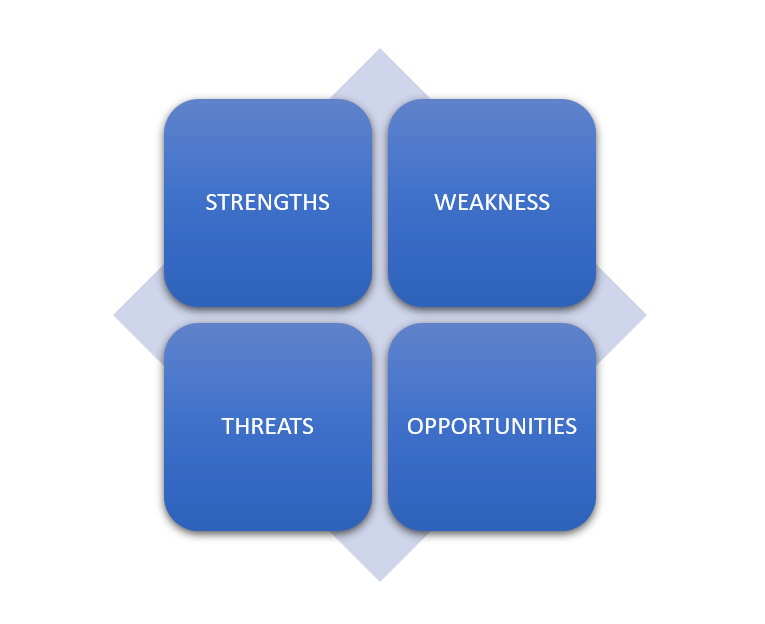 In THE 1ST Column & 2nd Column of strengths & weakness write it with the help of your family and friends take your time while writing it and try to write, whatever you write exactly correct and then in 3rd column write what job you're able to perform with these strengths & weakness.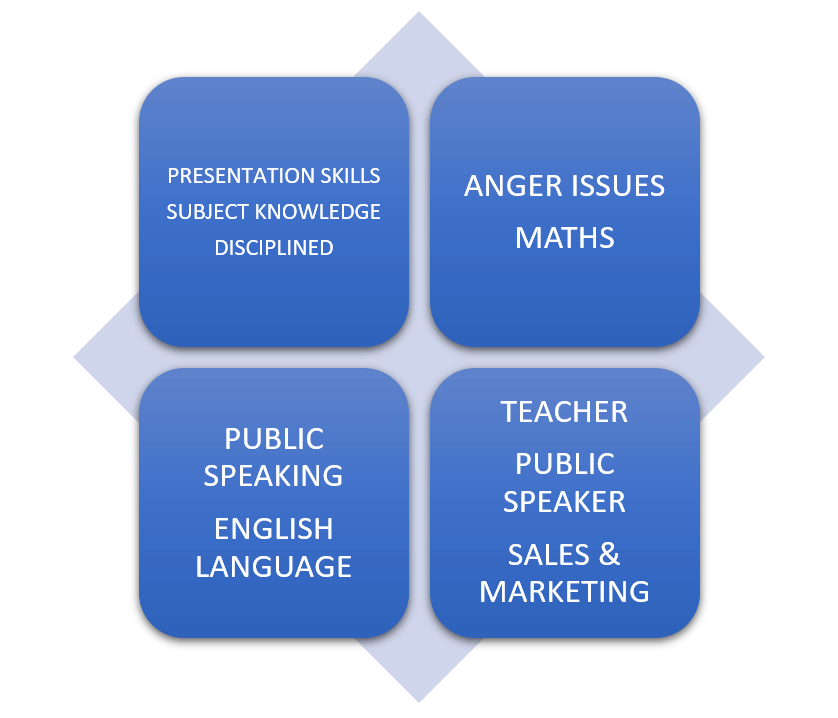 STEP 3: NEVER WORK ON YOUR WEAKNESS
It means that you should never work on your weakness rather analyze that which weakness is becoming your liability. After knowing that work on it and work hard on it in order to remove your weakness.
For example, A student is performing 50% marks in English but in maths, he is performing extremely well. So, he doesn't need much focus on English. In case he gave time to English then his maths marks will get affected and he will get fewer marks in mathematics.
Another example: A student scoring 30% in English & 90% in maths so this student has to work on its English subject otherwise he will fail this time. Here English is a liability for him to improve in it. The same goes with skillset.
Jitne samay mein tumhari ak kamjori kam hogi,
utne samay mein tumhari ak shakti das guna badhh jaayegi.
STEP 4: GRATITUDE
It means respecting your seniors, teachers, family members etc and helps them in any way you can. It because 25% of the jobs are advertised and 75% of jobs are filled with internal references. You can get any help from your seniors because you respected them for who they are.
STEP 5: INVEST IN YOURSELF
This does not mean, buying expensive clothing, materials, etc. It means that you spend your time and money in such a way that, it should result in the improvisation of your skillset, knowledge, and employability.
The more time you will spend in your improving your skills and knowledge, the better you will become a time fly away.
After all of this, when you'll enter any room in this world. You will be walking with that knowledge, strength and skill force and you're then unstoppable for anything you want to desire to work.
I hope this post help you in someway. Leave your comments or suggestion below in the comment box.
Thanks for your time.